The Art of Movement
The future of sliding systems has started!
The Art of Movement
The future of sliding systems has started!
During Interzum 2019, Terno Scorrevoli presented the new Fluid system. This system has intended to create a new phase of the production of sliding systems. Fluid is an extremely performing system that has amazed everyone for its fluidity of the door opening and closing movements, its resistance, its silence and its flexibility of use.
Fluid fits to all the brackets in our catalog: this is a commercial advantage that allows all our customers to be able to integrate this innovative system immediately.
Fluid is also covered by three patents, which certify the ownership and originality of the design making it, like Magic, a unique and inimitable element.
During the exhibition, Terno Scorrevoli presented the new Art Of Moment campaign, dedicated to the visual story of the enormous design and production effort made to develop the latest series of high-performance products, which have been designed to improve the user experience and further enhance more the final product whether it is doors or furniture.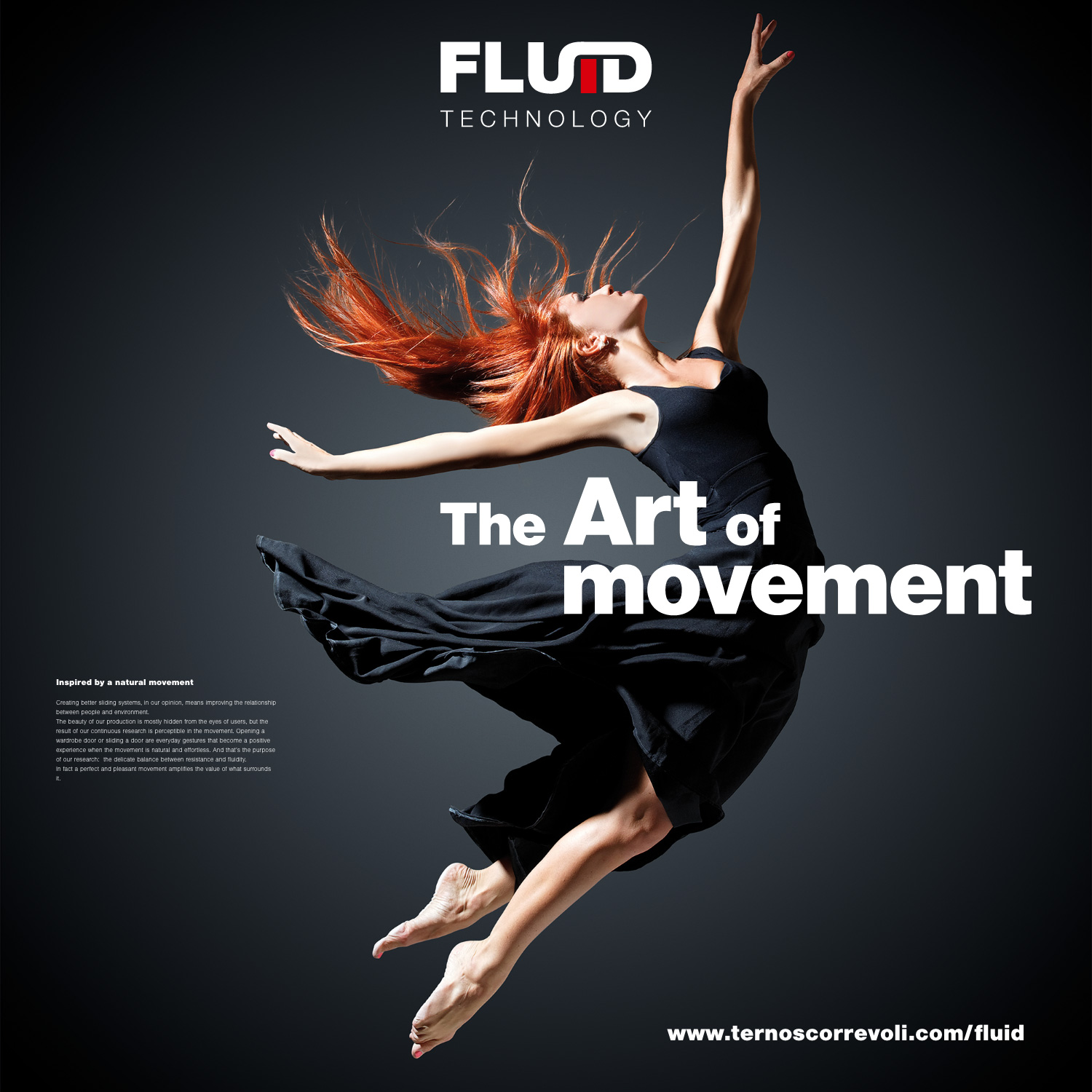 The ADV campaign has the objective of highlighting above all the evolutionary and contextual thinking within which the latest products have been developed. Lightness, fluidity, precision and resistance are the main themes on which we have worked to improve all the mechanics and, in general, the design of the new solutions.