The aluminium frame for sliding doors -
elegant, functional and minimalist
The aluminium frame for sliding doors -
elegant, functional and minimalist
Design and Convenience
Not just beauty, but flexibility and sustainable costs as well
Fine is the new aluminium frame for sliding doors, designed to meet the needs of a modern and sustainable market.

The minimalist design can enhance the profile of wardrobes, making it possible to create modern solutions with a high aesthetic impact.

Its technical and construction characteristics guarantee reduced manufacturing and storage costs. As the only work required is cutting the profiles at 90°, manufacturing costs and time can be optimised.

Following the construction standards we have provided, it will be possible to assemble the frame, doors, guides and sliding systems with no extra cuts, holes or finishing work required.

This ambivalent advantage translates into great aesthetic value, very easy assembly and reduced manufacturing costs.
8 mm … Fine!
Thinner and more resistant than ever
The new visible frame is only 8 mm thick.

It is truly incredible if considering how resistant it is. Once assembled, it guarantees fluid movement, especially if combined with our Star Fluid sliding system.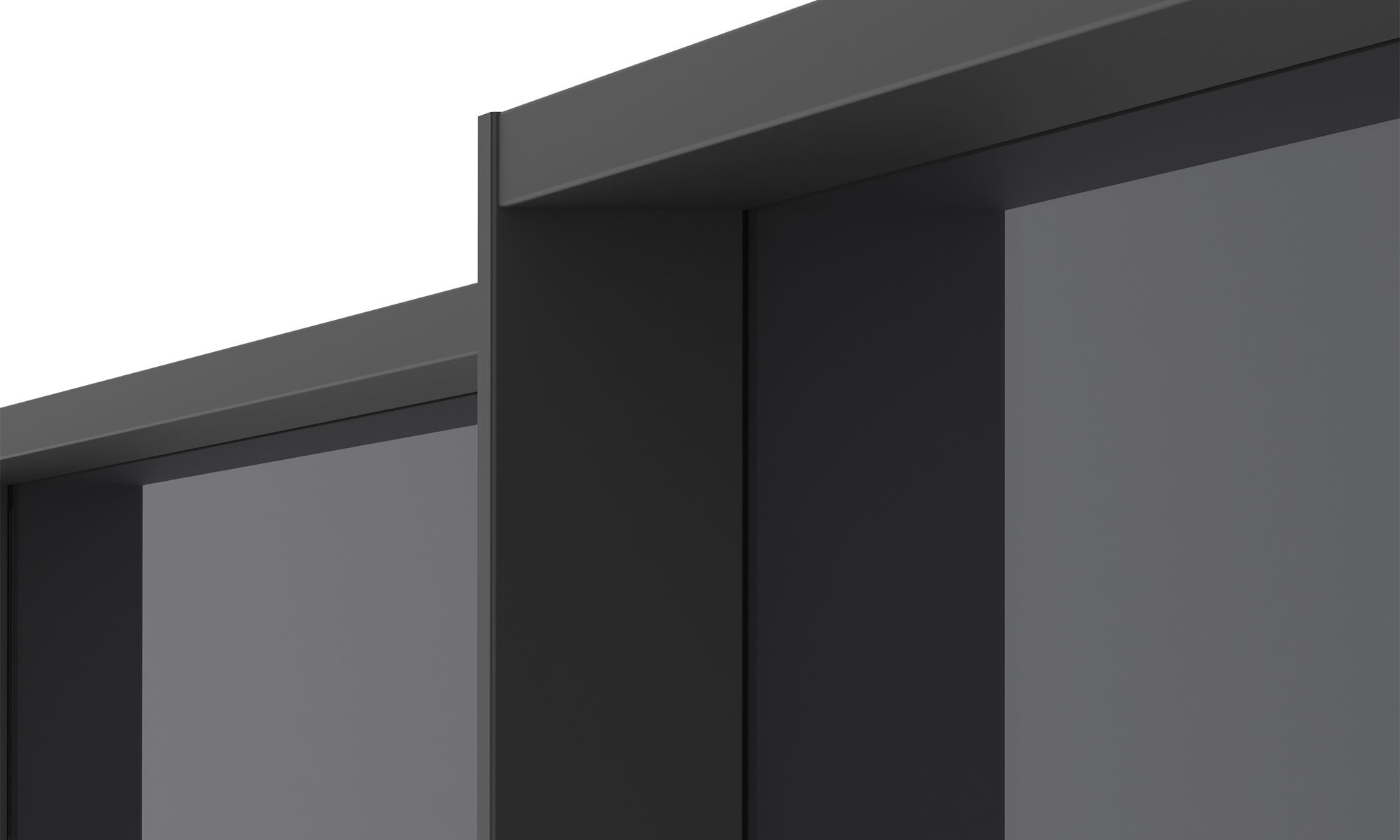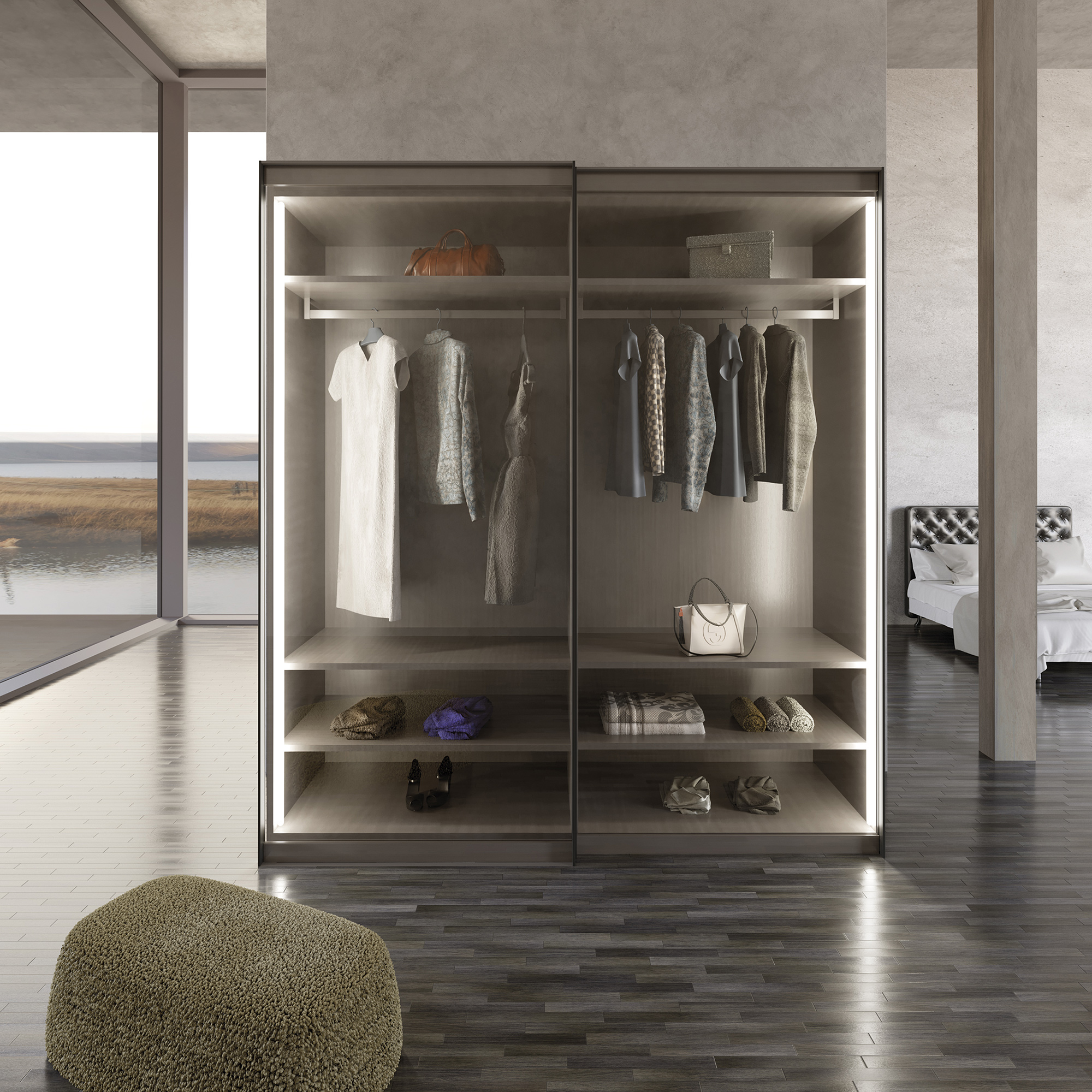 One system, many advantages
Not just aesthetics, but construction flexibility and a range of options
Fine has been designed to be a flexible system in construction terms as well.

Two versions are available: for wooden doors 28 mm or 40 mm thick. A single kit of accessories and seals is suitable for both.

In the same way, 4 mm glass doors can be created (with or without crossbeams), using the specific structural seals.
Modern and Versatile
Compatible with all our sliding systems
Fine can be combined with all our main sliding systems for wardrobes: Base, Star, Star Fluid, Comfort, which can be easily installed through the plates positioned on the frame's horizontal crossbeams. The same applies for the lower guides, for doors 17mm or 35mm above the floor.

The 28mm frame is compatible with all the wardrobe sliding systems already in our catalogue. This great advantage makes the system incredibly flexible.
For wardrobes with 2 or 3 doors
A unique design that will leave you speechless
Thanks to its specific framed design, systems with 2 or 3 doors can be created without the need to add and use handles of any kind.
An aesthetical, practical and economical advantage that is certainly unrivalled.

With a single sliding system kit it is also possible to combine a glass and a wooden door - yet another aesthetic and technical advantage.