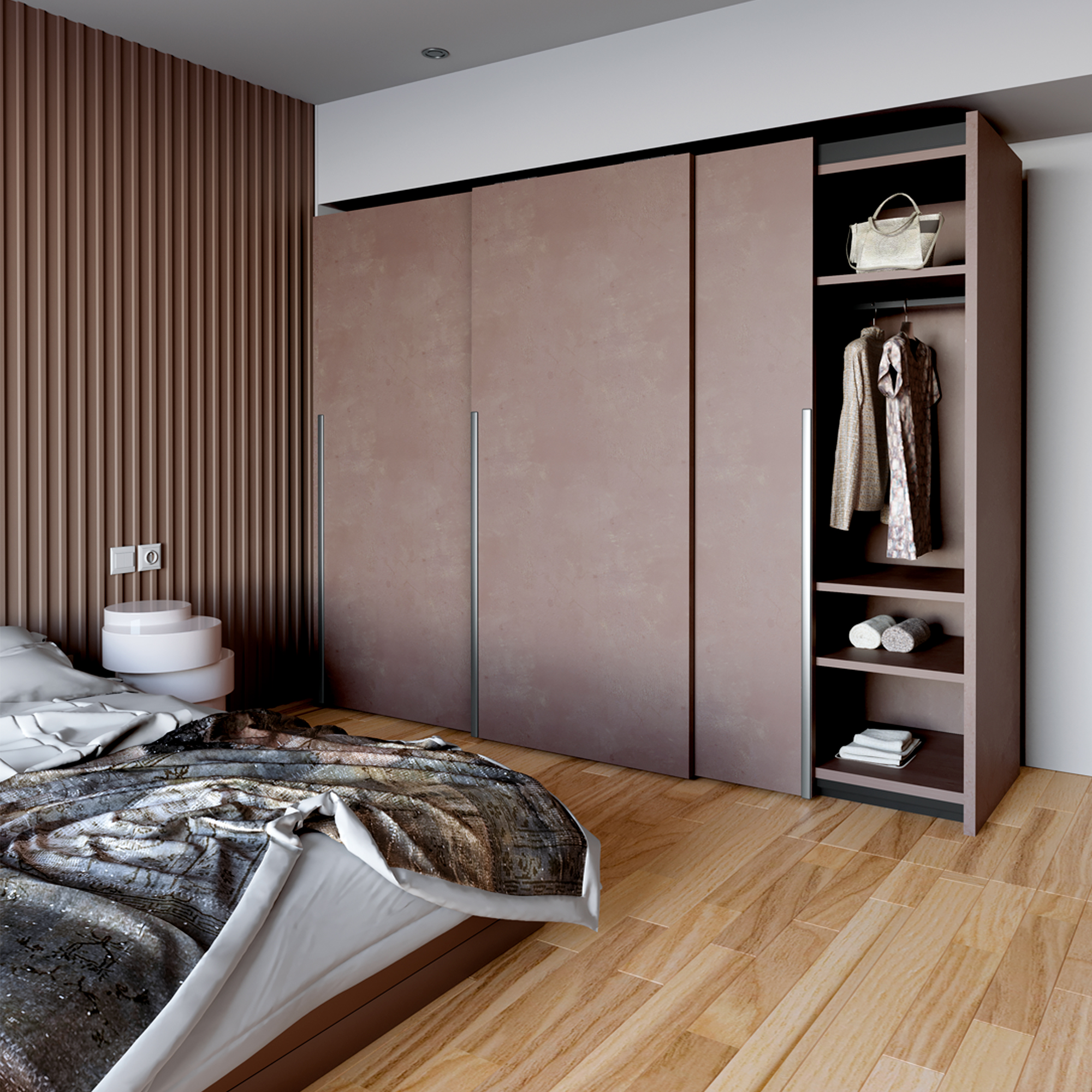 Innovative adjustable sliding system
For wardrobes with overlapping external doors
Star Fluid is the new sliding system for wardrobes with external overlapping doors, equipped with latest-generation soft damper stoppers that use Fluid technology.

The new system is suitable for wardrobes with two or three doors, ranging in thickness between 22 and 50 mm, and a maximum weight of 80 kg.
The new sliding system
The highest expression of technological innovation and aesthetic result
In technical terms, the new Star Fluid system introduces some special elements: the sliders are considerably easier to adjust, while the soft damper stoppers use the new Fluid technology, resulting in extremely smooth opening and closing movements.

Aesthetically, the Star Fluid system has a new front cover that is able to hide Fluid dampers, thanks to an aluminium band, which can be coloured or painted as desired.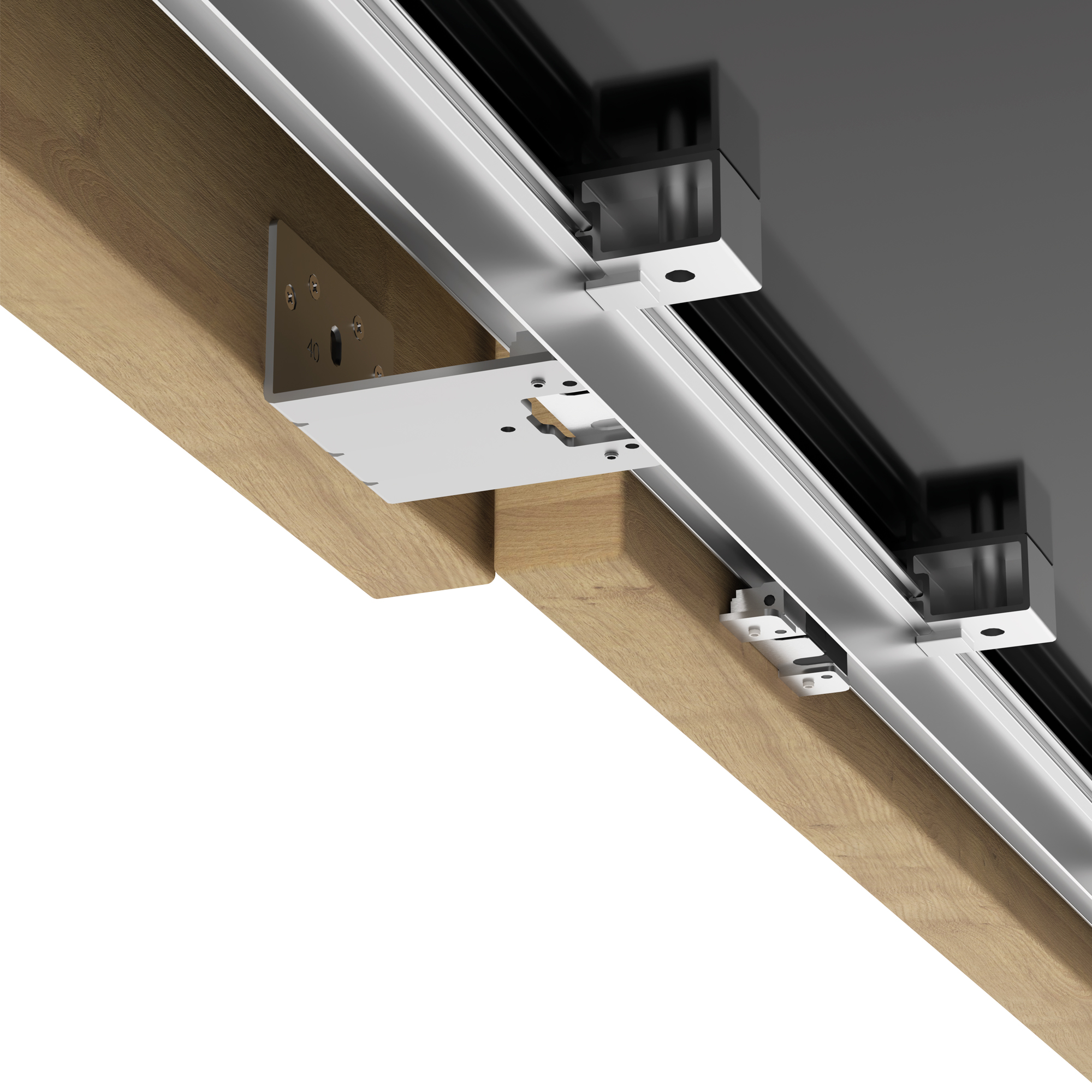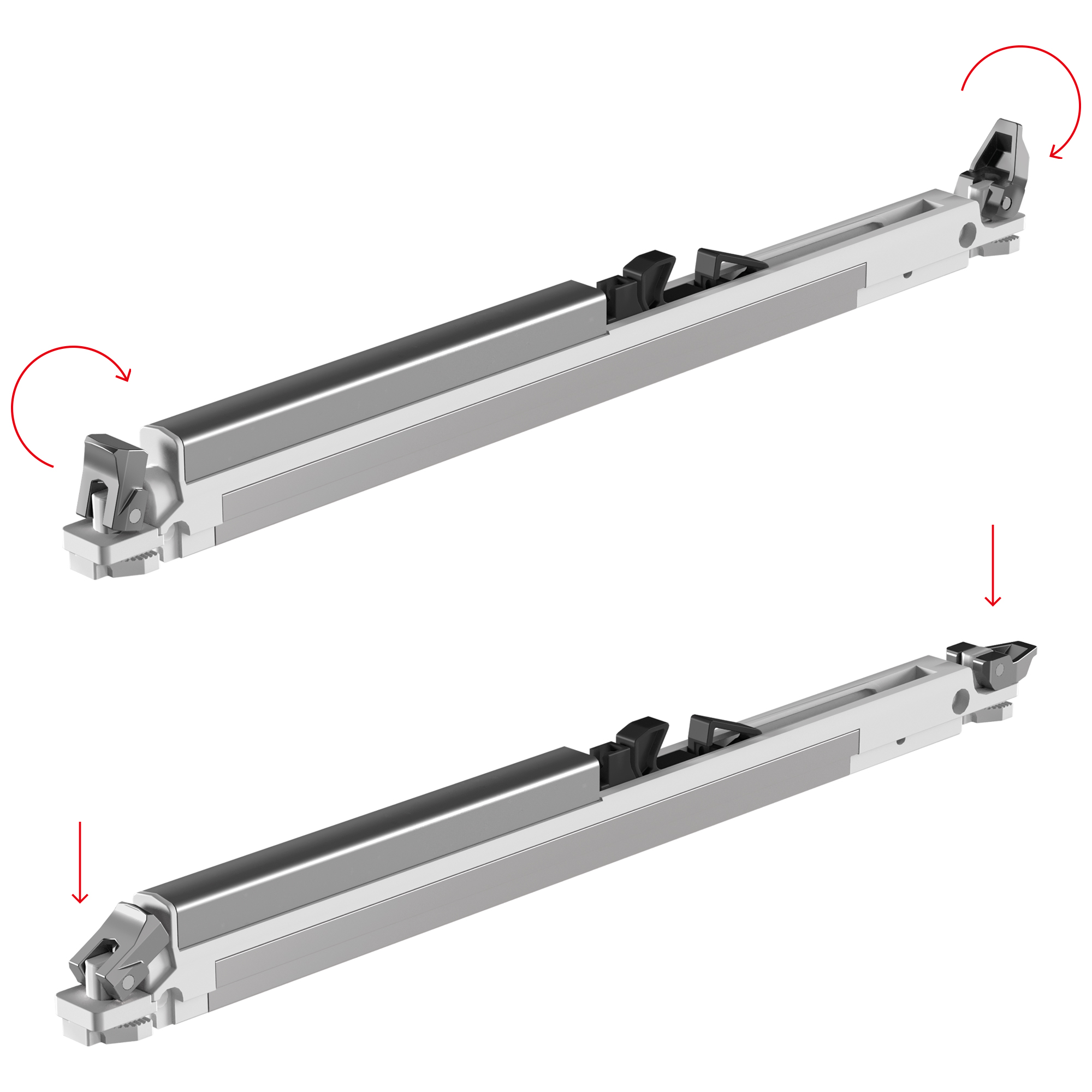 New patented fixing system
Quick and easy
The Fluid dampers are fixed through a new manual patented system that relies on rapid hooking.

No tools are needed to move the dampers to the desired position and then block them there, which means fixing is very quick. In turn, this shortens assembly times considerably.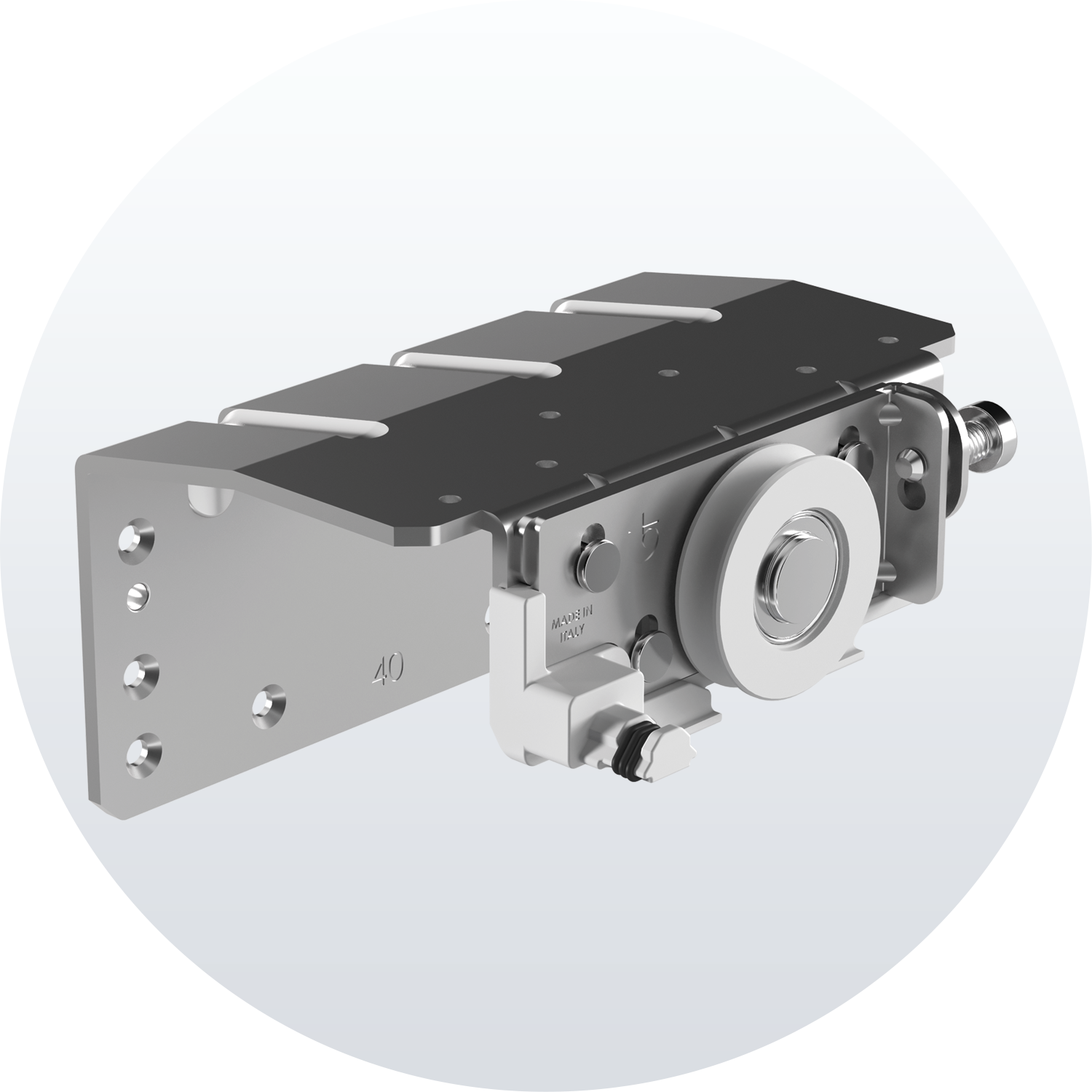 The Star Fluid sliding system introduces new elements: an innovative ball bearing into the wheel and a new-generation coating. This results in smoother and less noisy sliding, especially when movement starts and stops.
Practical and elegant
The Star Fluid sliding system fits into a new aluminium frame, a product with an innovative design that delivers a narrow frame effect with a great aesthetic impact.
Multi-purpose tracks
Various fixing methods
Another new feature of the Star Fluid system relates to the tracks, which for the first time are multipurpose. The same track can be used with all fixing methods.