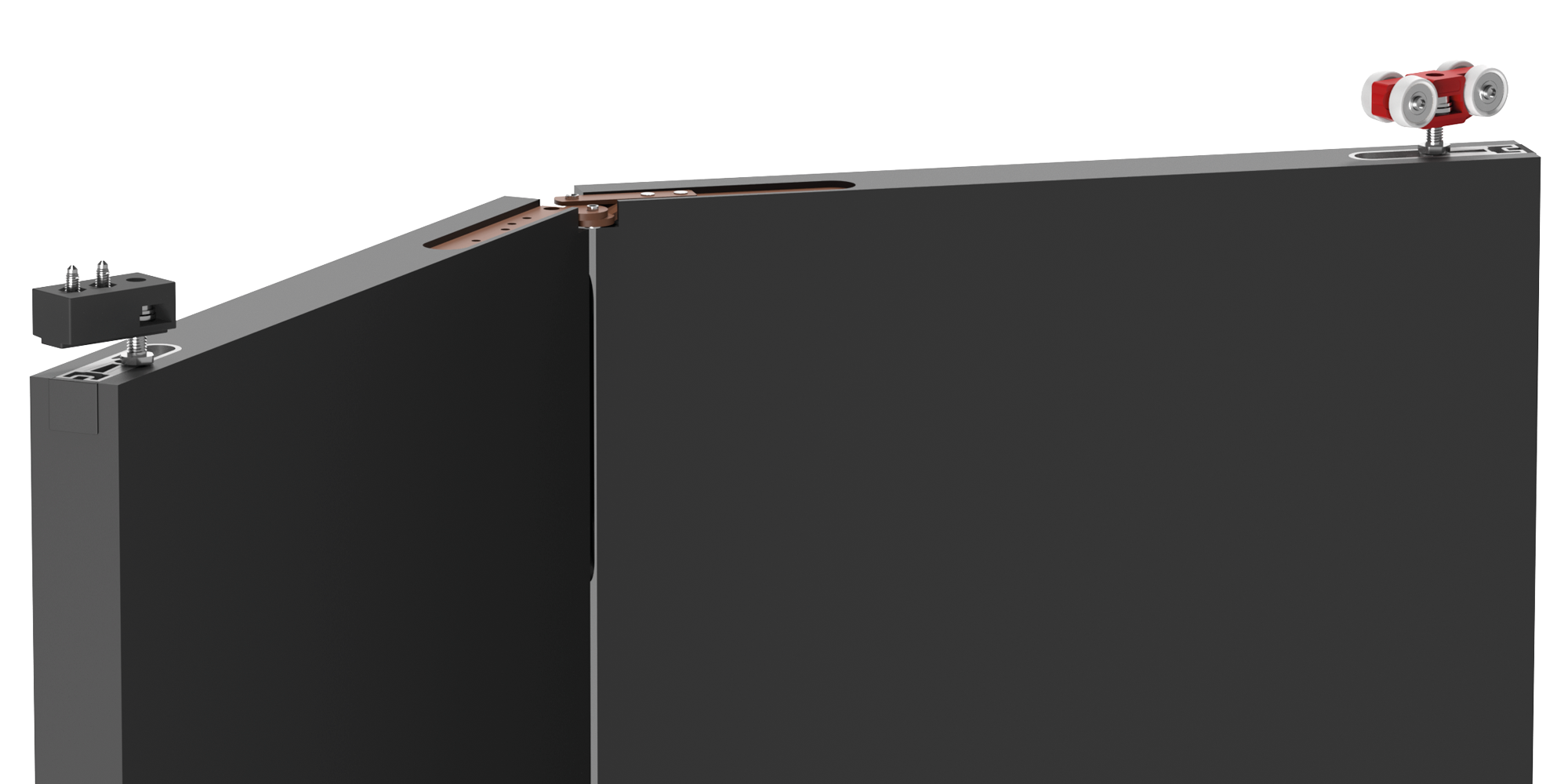 The Evolution of Folding Systems
Versatile is the new system for wooden folding doors
Terno Scorrevoli is always looking for innovative solutions to constantly improve its product catalogue.
From this continuous research, today Terno Scorrevoli presents Versatile, new system for wooden folding doors, the natural evolution of our historical products: Foldy, Accordion and Pratico.
Advantages of Versatile System
Versatile has important new features:
Load capacity up to 80 kg: the use of the new track allows for higher load capacities than the systems currently in the catalogue.
Two types of installation: the track can be recessed into the jamb, or fixed externally to the jamb (or under the ceiling).
Reduced top light: thanks to the use of the Hide bracket, the gap between the track and the door is only 6 mm, for a formidable aesthetic result.
Fluid Technology: the system's slides integrate patented Fluid technology for extremely smooth and high-performance movements..
Perfectly aligned doors: with door thicknesses of more than 40 mm, the system ensures precise, aligned door packing when opening.
Easy to install: thanks to the split bracket, the first part of the door can be attached to the hinges in a few steps, the second part can be easily mounted on the pivot, and the other doors can be installed in the same way.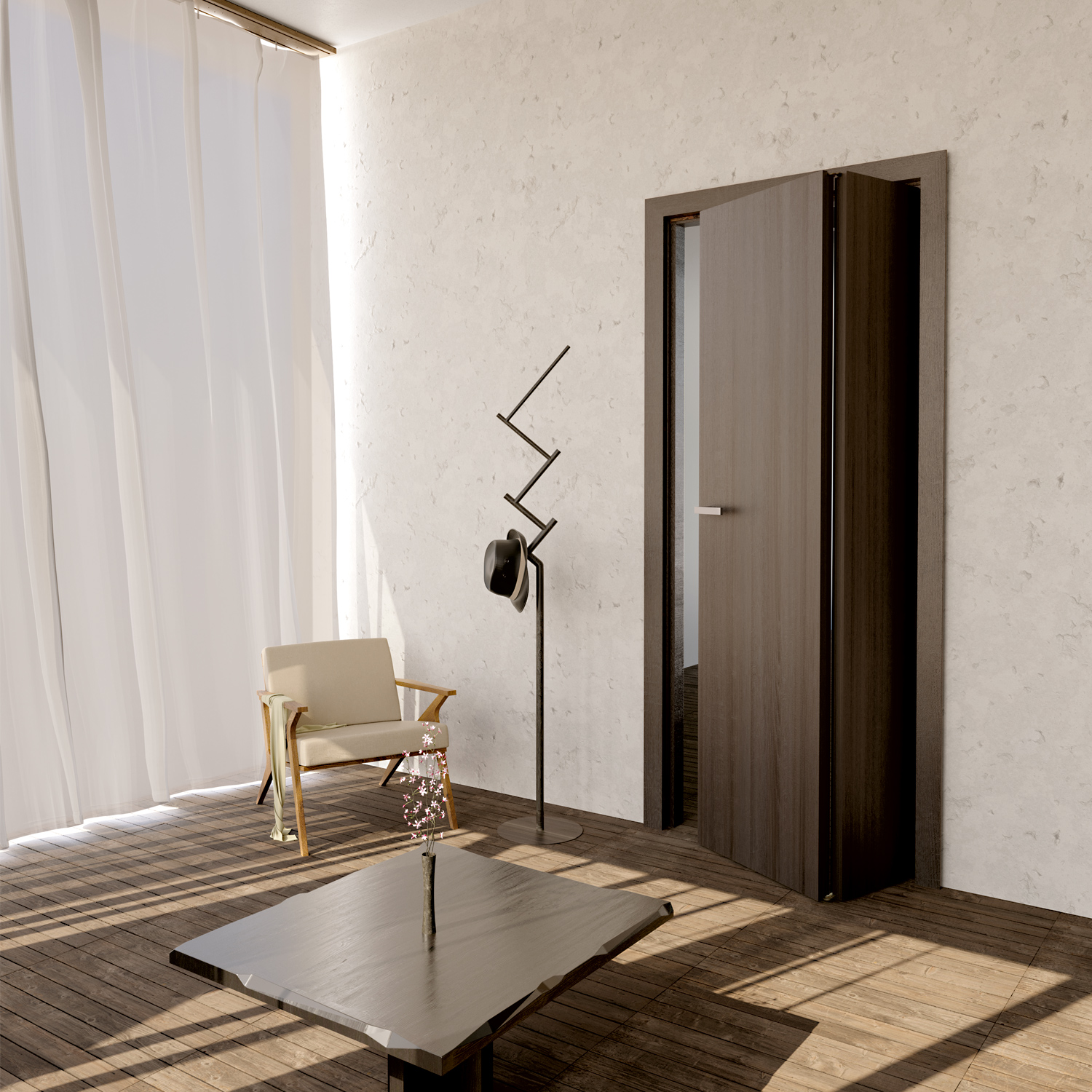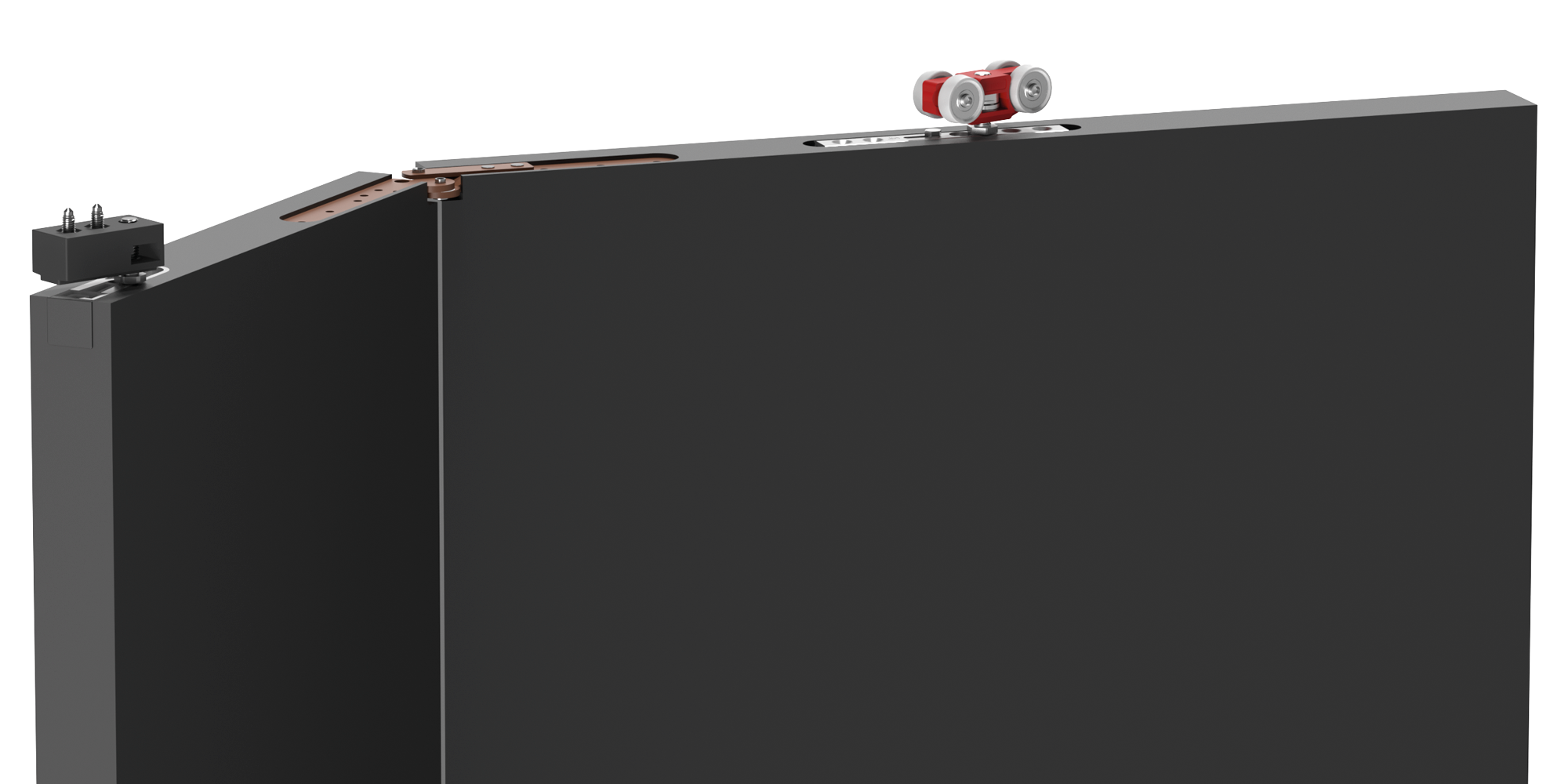 Flexibility
One system for multiple solutions
Versatile is a flexible system, which allows all possible configurations of folding door catalogue: folding doors with even wings, folding doors with odd wings, double folding doors, accordion folding doors.

NEW TRACK
FOR LOAD CAPACITIES UP TO 80 KG